Hi, I'm Nate.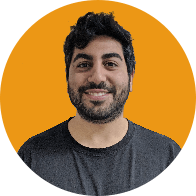 Healthy Business Development with Nate Mahalli
CMO, Product Development Head at Maple Holistics
Co-Founder at Clove
About Nate
Nate Mahalli is a certified expert in business development, natural ingredients, health product development, branding and more. Nate has helped turn Maple Holistics into a leading name in personal care and wellness via innovative branding, new age digital marketing strategies and good ol' fashioned dedication. Due to his years of unique experience and education in various fields, Nate is a frequently cited authority of health, wellness and business across hundreds of websites and content hubs worldwide. His expert analysis has been circulated across the globe in multiple languages and throughout various industries. Just give him a Google to get a sample of his insight.
If you're interested in working with Nate, please reach out via any of the provided avenues or social media platforms.